21 April 2021 – Webinar ConstruSteel Online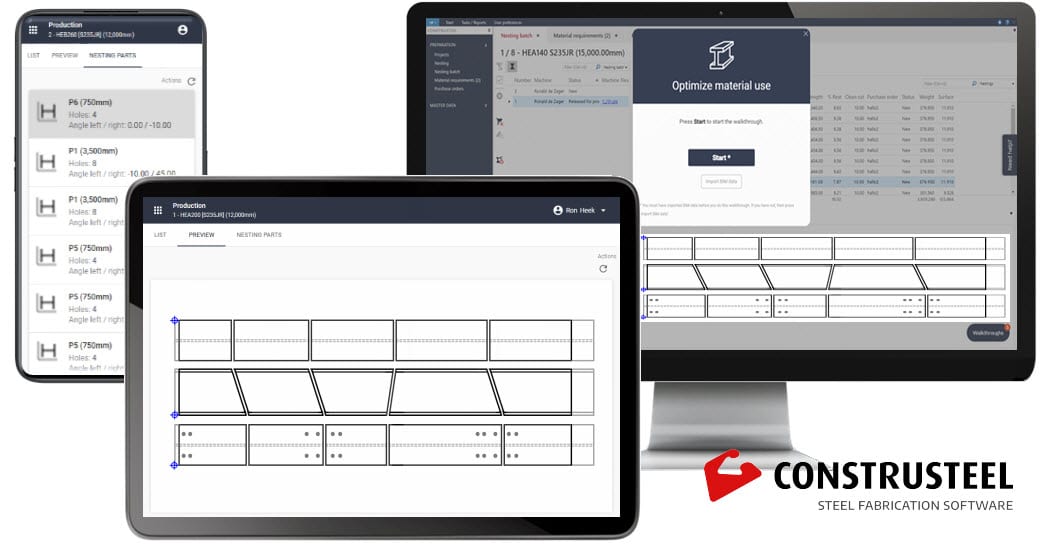 On 21 April 2021 ConstruSteel will demonstrate new innovative fabrication software for the structural steel industry. In a 20 minute webinar steel fabrication and construction companies all over the world will be able to discover the benefits of ConstruSteel Online. During the webinar we show different workflows and there is the possibility to ask questions to ConstruSteel specialists.
Start optimising your world of steel. Sign up for this webinar for free.
Webinar ConstruSteel Online
ConstruSteel quickly and easily transforms BIM into usable production data. After a simple BIM import, the ConstruSteel bar nesting software optimises the most efficient material use in just a few seconds, taking own stock, supplier lengths and available machines into account. Upon delivery of the purchased material, all the machine data and digital cutting lists will be released for production in the workshop.
How our webinar works?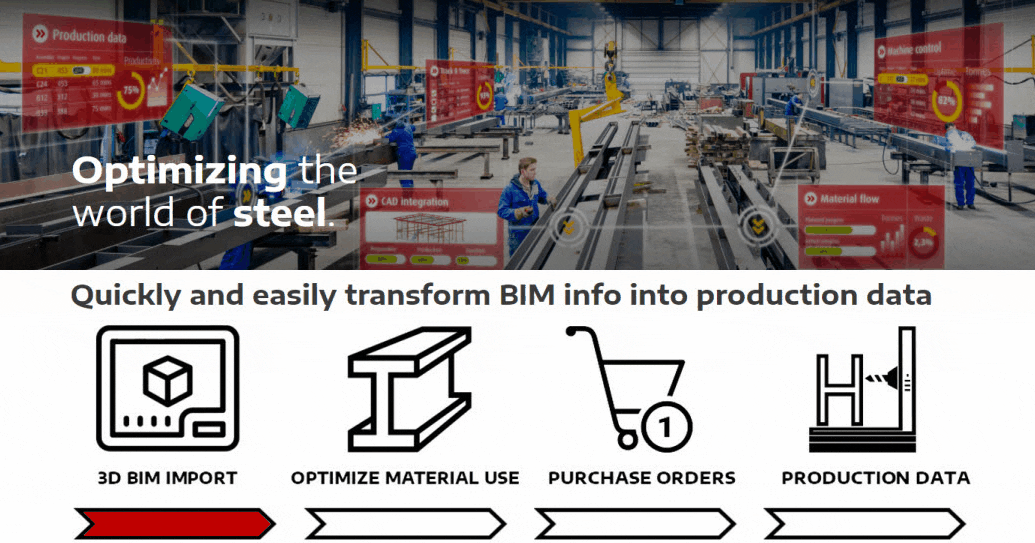 A webinar is a short online presentation or demonstration. During the free webinars of ConstruSteel we show the software and how your organisation can benefit. The duration of the webinars is approximately 20 minutes. You can easily participate on any PC (for example from your own workplace or at home) and it is also possible to ask questions to ConstruSteel specialists via chat. After registration you will receive a confirmation and a link to participate in the webinar.
Webinar ConstruSteel Online
Wednesday, 21 April 2021 | 9.00h & 16.00h CEST
The webinar doesn't fit your schedule? Sign up anyway. We will contact you for a personal demonstration. Also, feel free to share this event with your colleagues and manager! See you on Wednesday, 21 April 2021.