User story: Hendrikx
During the purchase of two CNC-machines, the steel fabrication process of the Belgian steel fabricator Hendrikx nv was further optimized and automated with ConstruSteel software. The software of ConstruSteel has become daily routine within the company. This resulted in a minimum of material waste, reduction of man-hours and reduction of production time.
ConstruSteel selected during purchase of CNC machinery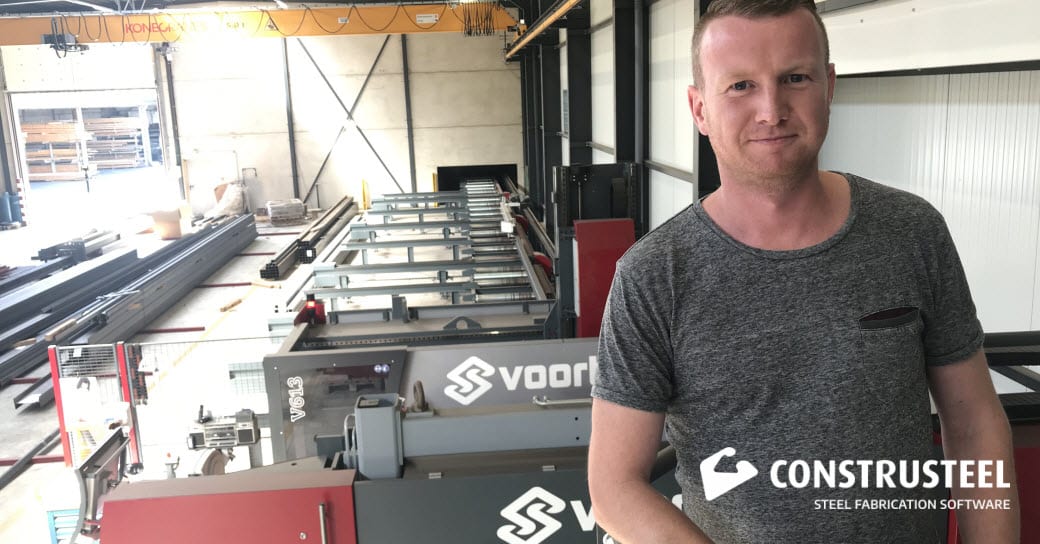 Hendrikx nv previously didn't use any steel fabrication software. Steel profiles were nested by hand before cutting, after which the assembler made all preparations for welding by hand. Due to the increase of steel in their constructions, Hendrikx purchased a drilling / sawing CNC machine and a punch / cutting CNC machine. The production time of the company was shortened significantly, which led to a growing demand for automated nesting of steel profiles.
Mr. Michael Bogaerts, Engineer / Preparator from Hendrikx nv says: "Previously, everything was nested and cutted manually. This tooks us a lot of man-hours in production. That is why the drilling / sawing CNC machine was purchased. With the new CNC machines, the production is much faster, but the nesting of steel profiles was still done manually. "
Automated nesting of steel profiles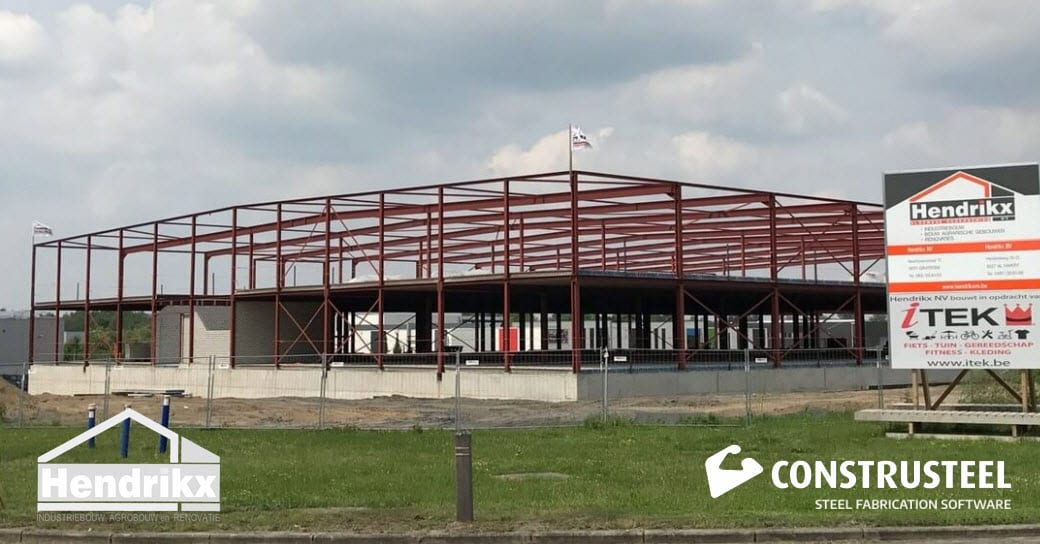 In order to accelerate the nesting of steel profiles for production and to minimize the percentage of waste of material, Hendrikx nv chose for ConstruSteel steel fabrication software. Bogaerts: "Depending on the project or phase, we usually spent about 15 minutes for nesting a single production batch. In ConstruSteel this takes only one minute at most! The percentage of waste of material has also decreased significantly. We now save one meter or even more on trade lengths from steel suppliers." Hendrikx nv uses the Advanced Scribing solution from ConstruSteel in combination with Bar Nesting. The company experiences great benefits with the automation of the production process with ConstruSteel software solutions.
Scribing solution of ConstruSteel a big plus
For Hendrikx, the innovative Advanced Scribing for Tekla solution of ConstruSteel is the biggest plus of the software. "We use it for a year now, this solution is a true pleasure. In relation to other scribing solutions, ConstruSteel offers by far more functionality and flexibility. You can change the type of scribing, adjust the amount of information to be scribed, center of holes and scribing for and on parts to be welded to each other. It totally rocks!", concludes Bogaerts.
---
Hendrikx nv
With around 50 employees, Hendrikx nv (Belgium) has specialized over the past 50 years in building complete stables and industrial buildings. The employees of Hendrikx nv are experienced craftsmen in the agricultural sector. The company produces around 1,500 tonnes of steel annually.
Company details
Hendrikx nv
Neerhovenstraat 71
3670 Gruitrode (BEL)
Hendrikx bv
Handelsweg 15-O
5527 AL Hapert (NLD)